Easy Chocolate Chip Cheesecake Recipe
This is an easy dessert recipe for chocolate chip cheesecake. This decadent dessert combines the best of both chocolate and cheesecake. It's an easy recipe that even a beginner cook can make perfectly. This creamy chocolate dessert is great for parties and entertaining. It looks so delicious that your guests will think you spent all day baking it. This chocolate chip cheesecake recipe serves about 10 people and takes 50 minutes to make from start to finish, including baking time. You can dress it up with mini chocolate chips or melted chocolate, and top it off with whipped cream. Leftovers, if there are any, can be stored in the refrigerator.
Delicious, creamy and chocolaty!
Prep time: 10-15 minutes
Bake time: 40 minutes
Servings: 10
What you need to make chocolate chip cheesecake:
3 pkgs (8 ounces each) cream cheese, softened
3/4 cup sugar
3 eggs
1 teaspoon vanilla extract
2 cups (12 ounce pkg) semi-sweet chocolate chips, divided
1 graham cracker crumb pie crust
2 tablespoons whipping cream
Chocolate chip cheesecake directions:
Preheat over to 450 degrees.
Place the 3 packages of soften cream cheese and the sugar in a bowl and beat it with a mixer until well blended.
Add the eggs and vanilla and beat again until well blended.
Stir in 1 2/3 cups of the chocolate chips and then pour the mixture into the graham crust.
Bake for 10 minutes and then reduce the oven tempeture to 250 degrees and continue baking for 30 minutes or until it sets.
Remove from the oven and let it cool completely.
After the cheesecake cools cover it and put it in the refrigerate until it chills thoroughly.
Place the remaining chocolate chips in a microwave-safe bowl. Add the whipping cream and microwave for about 25 seconds or until the chips melt and the mixture is smooth when stirred.
Spread the chocolate mixture over the cheesecake and then place it back in the refrigerator until the chocolate sets. Leave the cheesecake in the refrigerator until you're ready to serve it.
If you have any leftover you can cover it and store it in the refrigerator.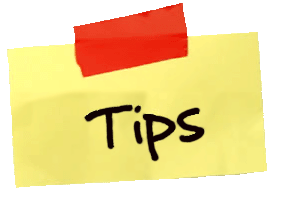 Preheat the over before you start.
Don't over beat mixture.
Bake the cheesecake on the center rack in the oven.
Don't over bake.
Don't put the cheesecake in the refrigerator until it has completely cooled. If you do you will have soggy cheesecake.
Let the cheesecake cool completely before cutting into it.
This is an easy to make chocolate chip cheesecake that only requires 4 basic ingredients.
Create a family cookbook that you can cherish and pass down to the next generation. Our family wanted to create a special heirloom, one that could be ... Read more
More delicious dessert recipes....
Chocolate makes everything better, even strawberries. Chocolate covered strawberries are delicious treats that are very simple to make. Making them do... Read more
S'mores are a traditional campfire treat but you can also make them at home. You only need graham crackers, chocolate and marshmallows to make S&... Read more
Chocolate covered bananas are one of my favorite treats. These treats are so quick and easy to make, and fun to decorate with sprinkles, nuts and driz... Read more
This delicious fudge recipe is a chocolate lovers delight. It's a super easy to make fudge recipe that doesn't require cooking skills. Few i... Read more
Chocolate makes everything better, even bacon. Oddly, bacon and chocolate go perfect together. When combined they make a super delicious salty chocola... Read more
This is a very easy recipe for Pineapple Upside Down Cake. This cake is a pineapple lovers delight. Pineapple upside down cake sounds hard to make but... Read more
A brownie in a mug is a quick and easy single serving brownie recipe made in a mug. It's an all in one chocolate dessert. You put all the ingredi... Read more
Monkey bread is an old recipe that has been around forever. My grandmother use to make it when I was a kid. Monkey bread is also known as pull aparts,... Read more
Turn your plain and boring popcorn into delicious flavored popcorn. By adding a few simple ingredients and spices you can turn ordinary popcorn into t... Read more
Everything is better with chocolate, especially banana bread. Here is a recipe for a variation of traditional banana bread. This rec... Read more
Peppermint bark, also known as candy cane bark, is a traditional holiday treat. Homemade goodies from the kitchen are such a treat, and this is one of... Read more
Peanut Butter Balls, also known as Buckeye Balls, take me back to my childhood. The principle ingredient in this sweet treat is peanut butter, so they... Read more
Chocolate covered pretzels are salty, chocolaty and crunchy. They are my go to dessert when I want a quick and easy chocolate snack. Covered pretzels ... Read more
Peanut butter cookie cups are one of the easiest dessert to make. These miniature cookies are mouthwatering! Peanut butter cookie cups are ba... Read more
Turn your ordinary chocolate cupcakes into S'mores cupcakes. If you like S'mores, you'll love these cupcakes. S'mores cupcakes are... Read more