How to Make a Plant Terrarium
Plant terrariums are miniature landscapes made in glass containers. They are a unique way to bring a little nature into your home or office, and a great way to decorate or liven up any small space. Plant terrariums are easy to care for and they don't require any special skills to make. They are pretty inexpensive to make too. All you need is a glass container, rocks and potting soil. Plant terrariums are fun craft projects for people of all ages, and one that allows you to use your creativity.
Create a miniature magical world with a plant terrarium! Plant terrariums are the latest craze in craft and indoor gardening projects. They are easy to make and easy to care for.
Things you will need to make a plant terrarium:
Container - Just about any glass container can be used to make a plant terrarium. You can use glass bottles, wine bottles, bubble balls, hanging globes, fish tanks, vases, candy dishes and glass bowls. Glass products work best because they let the light shine in, and give you the best view of the plants.
Plant(s). - Use small plants. The number of plants will depend on how big your glass container is. I added a list below of plants suitable for terrariums.
Rocks/stones
Potting soil

Spaghnum moss

(optional) - You don't have to use moss but it is helpful to prevent the dirt from draining down into the rocks over time.
Decorative items (optional) - Marbles, ornaments, crystals, figurines and seashells are some items you can use to decorate your plant terrarium.
How to make a plant terrarium:
Preparation:
Cover your work area with plastic or cloth. This will make for easy cleanup. You should also use gardening gloves to protect your hands and keep them clean.
Directions:
Add a layer of rocks/stones to the bottom of your terrarium.
(Optional) Cover the rocks with a 1-inch thick layer of moss.
Fill the terrarium about half way full of planting soil.
Remove your plant(s) from their plastic containers and plant them in the soil. Add more soil if needed. You want enough soil so that the plants are supported.
Add a moderate amount of water.
(Optional) Add decorations to complete your terrarium look.
Here are 5 plants that are suitable for terrariums.
Peperomia - This is a small plant that is easy to grow and usually doesn't exceed 12 inches.
Cryptanthus bivittatus - Known as the "Earth Star", this small plants is commonly used in terrariums. It reaches a height of about 6-8 inches.
Pilea involucrata - A bushy trailing type plant that grows nicely in a terrarium.
Saxifraga stolonifera - This is a pretty plant that has white blossoms, pointed pedals and bright yellow ovary.
Fittonia - A short plant with green leaves that have white veins. The stems have fuzz on them. The Fittonia is a great indoor plant.
Photo: Pilea involucrata
This terrarium kit includes a 6" glass terrarium, living moss, mini pebbles and a Japanese lantern. This is the perfect sized terrarium for an office, dorm, apartment or any small space.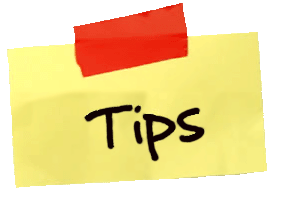 Glass containers work best because they allow the light to get to the plant and they give you the best view of the plants.
Always hold your glassware at the base and never hold or lift it by the rim.
If you are adding decorative items, be sure to wash them first.
Avoid over watering and pouring water directly on the plants.
Place your terrarium in moderate to occasional sunlight.
Caring for your terrarium:
When the soil is dry, water it. If there is water among the stones on the bottom of the terrarium, don't water if for a few days.
Flicker photos of plant terrariums
Home decorations.
Decorating small spaces.
Wedding centerpieces.
Classroom projects.
Homemade gifts.
Birthday gifts
Selling to make make money.
Rainy day projects.
Christmas gifts.
Office desk decorations.
This terrarium book provides detailed instructions to help guide you through the terrarium making process. It's loaded with lots of wonderful terrarium ideas, helpful tips and colorful photos.
Here are a few products I found on Zazzle that are perfect for people who make and sell terrariums. Business cards are essential for any business, and the button and keychain are a fun way to advertise your love for making terrariums.
Click on any product to view price or customize. Customization is free!
Ladybugs are considered a "good" bug. Not only are they cute but they also help to keep your garden healthy and beautiful. Ladybugs are a ga... Read more
Are you ready to play in the dirt? Gardening is a really cool thing. There is something magical about planting a seed and nurturing ... Read more
More Fun Craft Projects.....
Wine glass charms are little charms that you put on your wine glass so you can tell which glass is yours. They are great for parties and entertaining.... Read more
Create a work of art that you can wear. Tie dye is an easy craft project, whether you use a tie dye kit or do it yourself. It can be done using a new ... Read more
Preparing to go back to school can be expensive. Buying book covers should not be one of your expenses because it is so easy to make your own book cov... Read more
Make these spooktacular Halloween lollipop ghosts for Halloween parties, trick-or-treaters, Halloween decorations or just for fun. Halloween lollipop ... Read more
Melting crayon art is one of the latest art crazes to sweep the internet. The process involves gluing crayons on a piece of canvas a... Read more
Recycle your old shirts and turn them into aprons. This is an easy no sew project for making aprons out of old t-shirts. These aprons are great for co... Read more